News
Artificial Intelligence and Human Person
Call for papers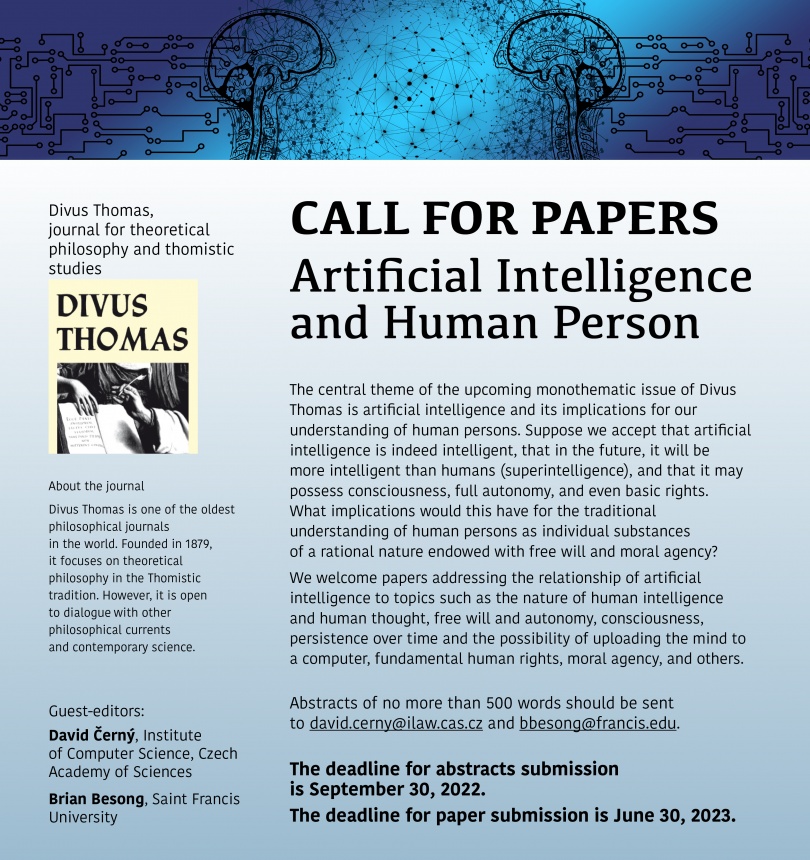 Events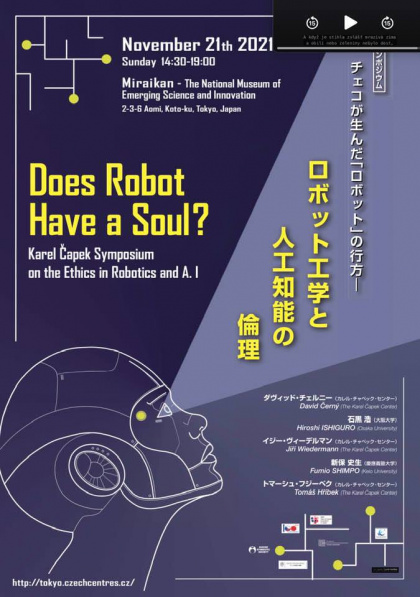 Does Robot Have a Soul?
Karel Čapek Symposium on the Ethics in Robotics and AI
21. 11. 2021
At he invitation of the Czech Center, Tokyo, Karel Čapek Center for Values in Science and Technology holds an online one-day symposium at Miraikan, the National Museum of Emerging Science and Innovation in Tokyo, Japan.
© 2018, The Karel Čapek Center for Values in Science and Technology
Cookies